Incredible results and inspiring journeys; see some of our patients' before and after photos next time you visit our practice.
---
"I've got to do a lot of public speaking"
2020 changed a lot of things for a lot of people. Some people found themselves needing to do more public speaking. Almost all of us had to use video communication more than ever before. Even though we may not be face to face as frequently our smiles are still front and center when we show up on the computer screen. This patient knew his talks would be recorded for future use and wanted to be prepared with his most confident smile.
Before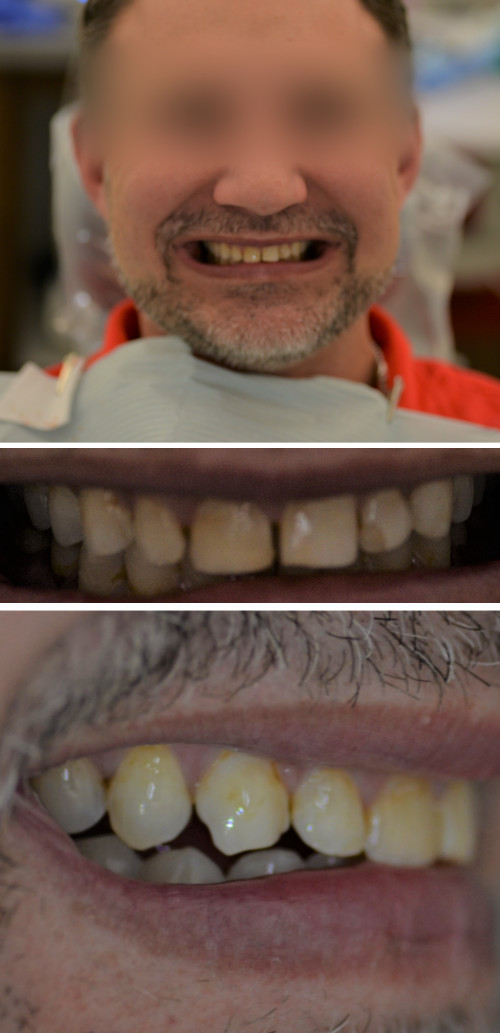 After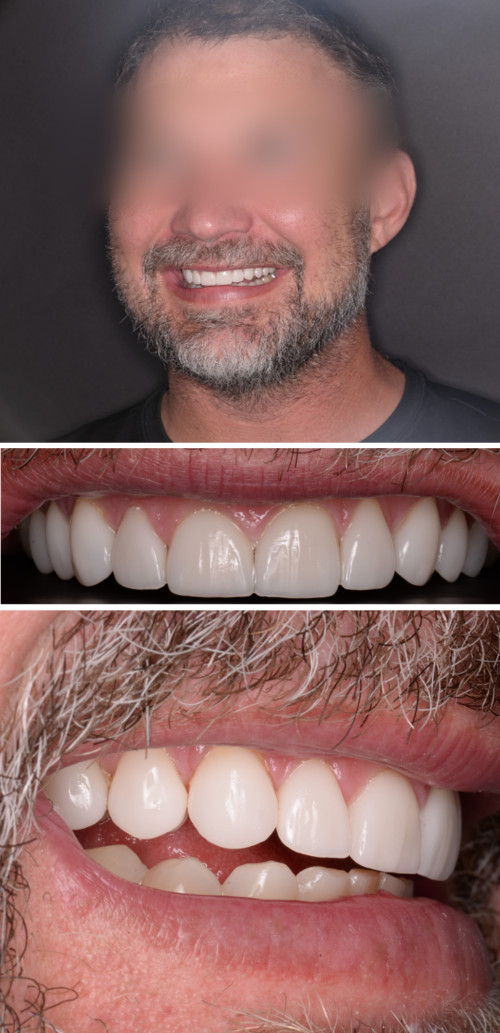 ---
"My bonding doesn't match at all anymore"
Our patient came to see us for a routine cleaning. During our checkup, she talked to us about her dental history. Two of her upper front teeth were smaller than usual and left spacing between the teeth after she finished orthodontic treatment. Something that is commonly done to close the spacing between teeth is composite bonding. While bonding filling material to front teeth can solve the issue of these spaces, over time the color of the filling material will often darken and no longer match the other nearby teeth. In this case, we removed the old bonding material. After that, we used clear aligners to position the teeth properly for the best result before designing two custom porcelain veneers. By taking our time to reposition the teeth, we were able to achieve a great result while being as conservative as possible and only working on two teeth to impact an entire smile.
Before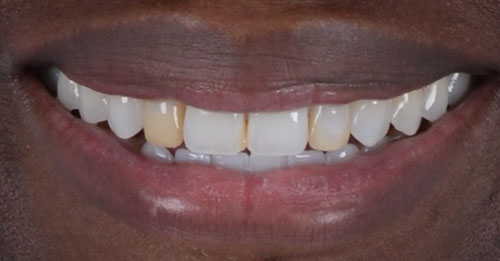 After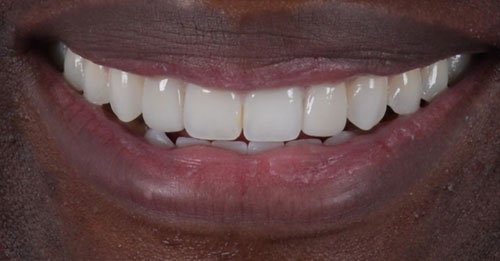 ---
"I want my old smile back"
When we met this amazing patient, she had just about given up hope of ever having her full confident smile again. She came to our office to discuss replacing all her teeth with implants. Like all our patients, her care started with a thorough examination of her teeth and gums before discussing all the pros and cons of treatment options. After discussion together we were able to decide that she could keep her natural teeth and still have a bright natural looking smile she could be proud of. We started by removing all decay and cleaning her teeth to be sure she was in the best position for long term success with her new smile. We then took a series of photographs, measurements, 3D images of her teeth. Next, we enter the world of digital dentistry. The new shape and size of the teeth are designed digitally so that Dr. Femi is able customize the smile to best fit each individual patient, as well as clearly communicate the smile design to the laboratory where the design will be finalized. Next comes the test drive. The test drive is when the patient gets to see what the designed smile will look like in real life. Often, we are able to create a version of the smile design that will fit over the patients' teeth so that they can see themselves wearing the new smile and approve before moving forward. The final restorations were made and delivered to our patient.
Before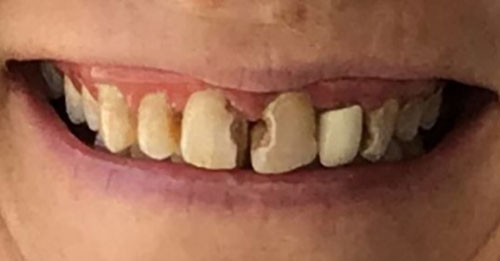 After
Before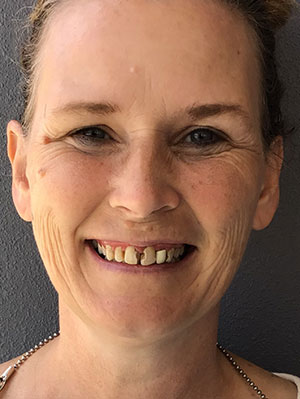 After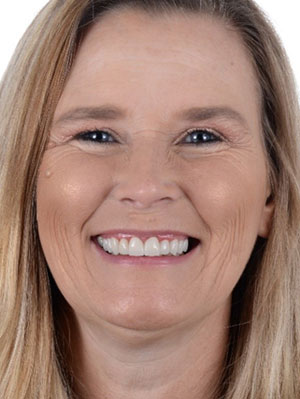 She couldn't be happier about her decision to work with Dr. Femi and his Wylie Dentistry Co. team to bring her bright confident smile to reality!